Building Better Gates With SHUT-IT Wheels

SHUT-IT Gate Wheels Provide 60% More Clearance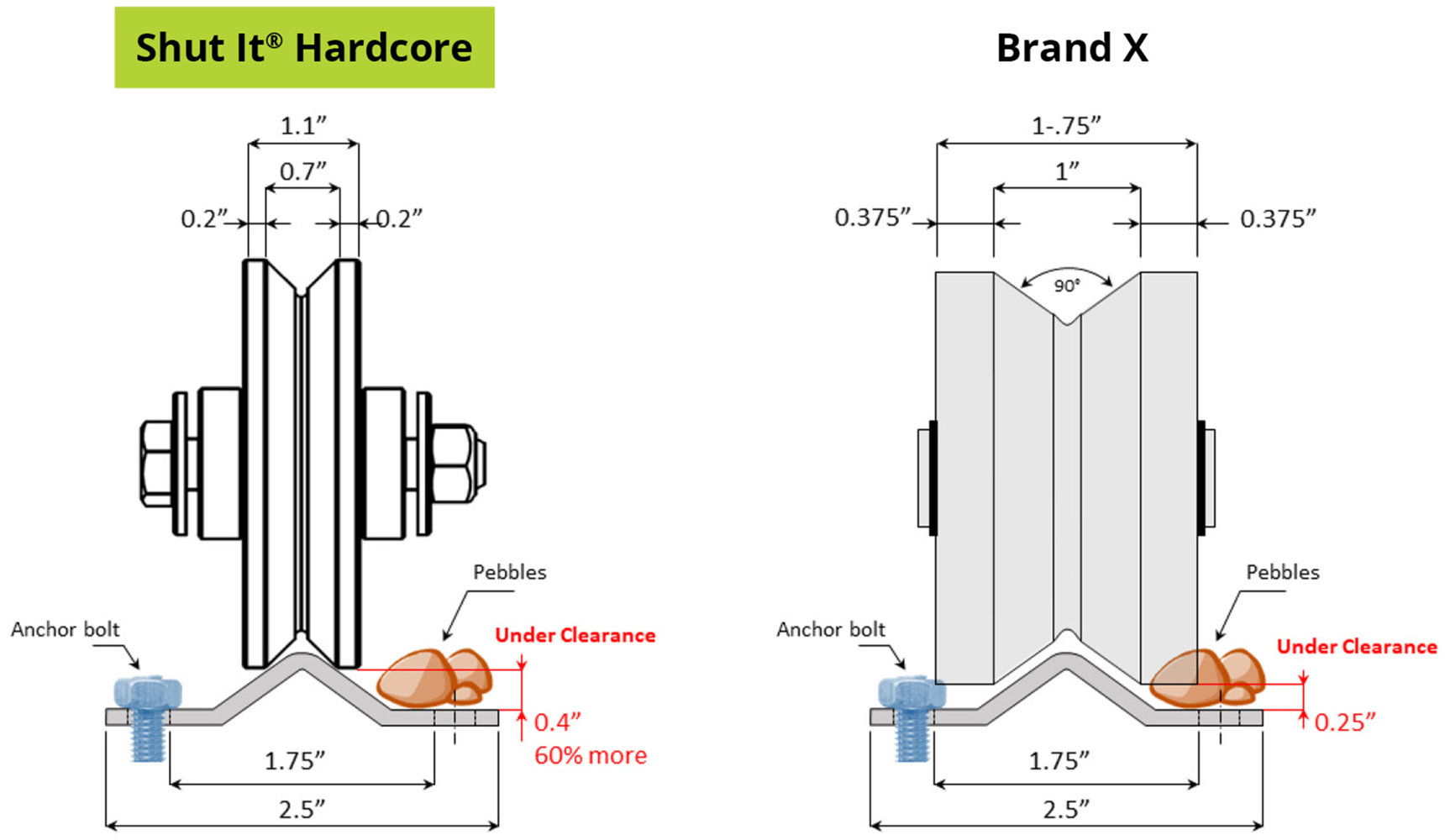 A narrower wheel profile of the SHUT-IT wheel helps prevent it from hitting debris and track anchors.
Key Features and Benefits:
Superior Steel Ensures Superior Longevity
Steel rated up to 30 RC promises durability and reduced wear and tear.
Long Lasting Surface Protection
Wheel components are zinc electroplated, defending the steel against corrosion and rust - drastically increasing the product's lifespan.
Little-To-No Friction Caused By Wheel Rotation
Made to endure heavier loads and lasts longer with the highest tolerance rating in the industry.
Load-Bearing Center Bearings Avoid Possible Breakage and Provide Optimal Performance
Accommodates 1 1/2" (38mm) and 2" (51mm) wide gate profiles.
Absolutely No Maintenance - EVER!
Two sealed bearings require no greasing.
Low Risk of Wheel Hitting Debris and Running Off Track
Narrow wheel profile with less surface area reduces wear and tear on the wheel.
Bottom Rail Cut-Out Installation Method Keeps Rail's Structural Integrity
Wheels are installed inside the carriage plate rail and are easily adjustable both during and after installation.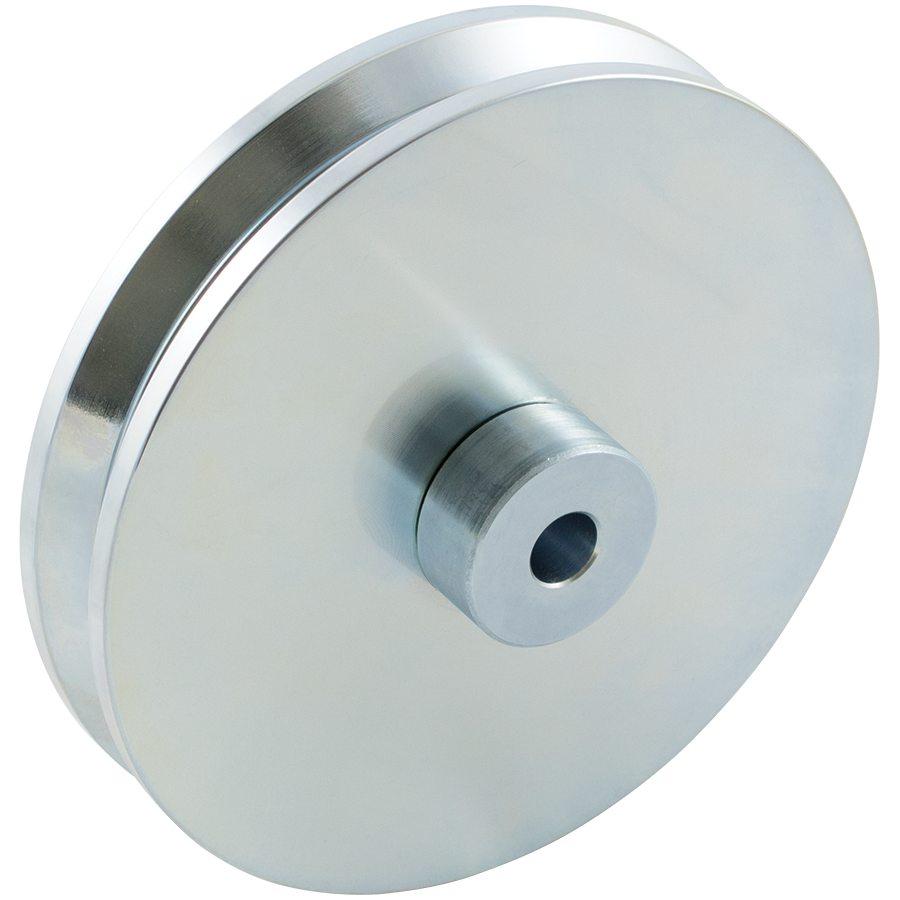 What Makes SHUT-IT Gate Wheels So Great?
Designed by true craftsmen, SHUT-IT ® Hardcore™ Gate Wheels have 80 years of design expertise in their manufacturing. SHUT-IT ® Hardcore™ Gate Wheels are the industry's strongest and longest-lasting gate wheels. They are manufactured with cold rolled steel and zinc electroplated to provide a solid and durable unit that is also resistant to rust and corrosion. The wheel's rotation also causes little-to-no friction due to sealed bearings.
All SHUT-IT ® Hardcore™ Gate Wheels are designed and manufactured in the USA and put through a rigorous quality control process to detect and eliminate even the slightest of malfunctions before leaving the warehouse.
Find Resources