Can I Powder-Coat D&D Shut It Hinges?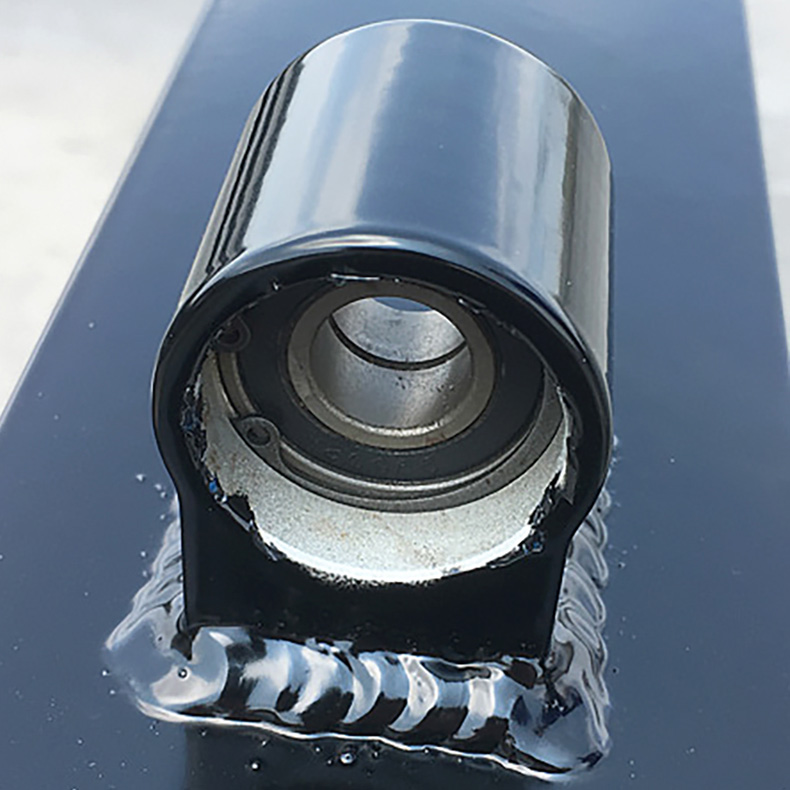 While the D&D Shut It BadAss series of heavy-duty hinges can fit on commercial-grade gates, you may wonder if you can powder-coat these hinges on the gate without dissembling the entire hinge and gate. The short answer is yes, you can mostly powder-coat all the Shut It series hinges.
The only hinges that cannot be powder coated are the D&D SHUT IT Self-Closing and Original BadAss Weld-On Gate Hinge Set w/ Sealed Bearings (Steel) and the D&D SHUT IT BadAss Weld-On Gate Hinge w/ Sealed Bearings - Stainless Steel (EA). But other than these models, you can choose any Shut It hinges.
Some Of The Benefits Of Powder-Coating Hinges Installed On A Gate
First, you will not need to remove the hinge to powder-coat your gate. The high temp-sealed bearings will withstand the powder-coating process, and you'll receive a high-quality finish on all your fence parts. Plus, since your Shut It hinge will never need maintenance, you'll have a foolproof, powder-coated gate.
Plus, you will no longer need to weld on the hinge after powder-coating everything. Remember that the D&D Shut It BadAss series hinges are tested for over 1 million open and close cycles, so you can be sure your gate hinge will last many years.
Powder-Coat Your Hinge, Gate, and Fence Materials
If you're unsure if powder-coating is the best use of your time, here are some additional benefits to powder-coating your fence:
Resistance To Weather
Makes Your Fence Last Longer
You Can Choose Your Powder-Coating Color
Powder-Coating Is More Environmentally Friendly By Not Containing Chemical Solvents
All these benefits make powder-coating an entire fence, gate and hinge worthwhile.
---
If you're unsure if your chosen hinge is safe to powder-coat, please contact a helpful sales representative.
Contact Us